As part of our service at Harris Tate, we produce a range of legal articles that are published in various media, designed to alert our clients to legal developments that may affect them.
Our legal articles are written by lawyers and legal executives and discuss legal aspects relating to industries, businesses and individuals as well as focusing on everyday legal topics of interest. These articles provide information to help educate our clients on different topics and current events in the law. They may raise additional questions. Please do not hesitate to contact us with your questions or to discuss your individual situation in more detail.
Sports related concussion lawsuits
13 October 2021
Harris Tate Associate and Sports Lawyer, Michelle Igasan's article on Head Injuries and Concussions is discussed in this month's edition of the Australian and New Zealand Institute of Insurance and Finance Journal.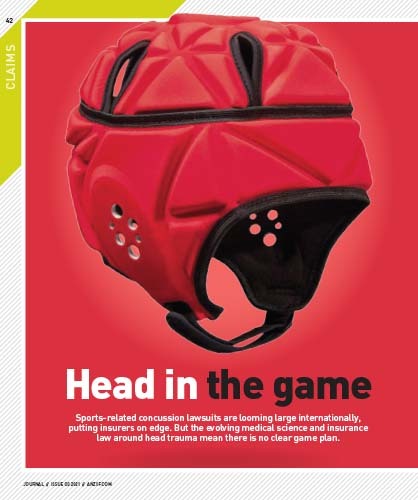 Click here to download the extracted article as a pdf. Its a great read if you are a fan of sports or have been following similar recent news stories.
If you have a sporting issue you would like to discuss please get in touch with Michelle Igasan from Harris Tate on 07 571 3660.