Community
Community is key to a vibrant and thriving city. That is why the team at Harris Tate goes that extra step to ensure we are actively involved in what makes Tauranga tick.

We are people just like you, so we believe in the importance of supporting community programmes and events – whether it is an individual's sporting goal or a charitable cause.

Day off for good cause
At Harris Tate, we are always focused on actions that are good for our society, whether giving back or getting out in the community.

That is why throughout the year our team members are encouraged to take a day's paid leave, to help out within the community or a specific organisation of their choice.

With about 30 staff at Harris Tate, this equates to about 180 hours of voluntary work dedicated to helping and increasing civic pride within Tauranga.

Sponsorship and donation recipients include:

Mountain Bike Tauranga
Our extreme sport department's delight we are now a primary sponsor of Mountain Bike Tauranga and have helped boost its abilities with a new piece of equipment.
To show our commitment we have purchased an event trailer for the club to use at events throughout the year – a huge weight off its shoulders when it comes to transporting bikes, equipment and amenities.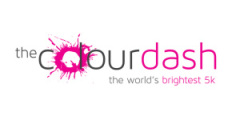 Colour Dash – Ronald McDonald House, Project K, KidsCan
Harris Tate has been one of the primary sponsors of the annual Colour Dash Tauranga since its inception in 2014.
Not only is it a highly anticipated date on the office calendar for staff and family, but it raises vital funds for local charities including Ronald McDonald House, Project K and Kids Can.

Tauranga Volunteer Coastguard Association
Tauranga Coastguard is the unsung hero on our waters, with volunteers risking their lives to save others.
Along with being voluntary solicitors, offering pro bono work, Harris Tate has also got behind the annual MayDay Rescue Appeal, funding eight Automatic Identification System modules aimed to provide an extra layer of GPS safety for crew members.

Auckland Youth Orchestra
At Harris Tate, we like to hit the right notes – not only in law, but musically. This is why we have been a long-standing sponsor of the Auckland Youth Orchestra.
For more than a decade we have assisted in bringing the musical brilliance of this orchestra to Katikati and Tauranga, thanks to our Director David Foster – a former member and whizz on the French horn.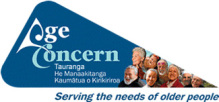 Age Concern Tauranga
Harris Tate is a proud sponsor of Age Concern Tauranga, which informs, advocates, and provides services to older people.
We pay for the print advertising of Age Concern's seminar series 'Decision Making in Senior Years'. These are regular, informative sessions that feature a guest speaker offering legal advice for those who are approaching their senior years.

Bay of Plenty Chinese Business & Commerce Association
Tauranga City has become one of New Zealand's most popular areas for migrants to settle, backed by the inception of the Bay of Plenty Chinese Business & Commerce Association in 2014.
The non-profit organisation acts as a central hub for this community, offering advice and local knowledge – the perfect stepping stone for life in the Bay.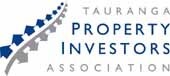 Tauranga Property Investors Association
Tauranga Property Investors Association is your one-stop shop for all things related to property investment in the city.
The non-profit organisation covers all matters of ownership and interest in residential and commercial property through informative monthly meetings and a quarterly topical magazine.
Harris Tate is one major sponsor of the association, with director Grant Harris holding the position of president since 2012.

BOP Film Inc.
It is lights, camera, action in the Bay of Plenty with film sets and top drawer acting taking a leading role in our community, thanks to the BOP Film Inc.
Recently established, BOP Film Inc works to encourage and support screen media-related projects and events in our wonderful region. It also has bold plans to explore the potential of developing a film studio in Tauranga.
Harris Tate has been the organisation's honorary solicitor since its inception, providing free legal advice as necessary.

Tauranga City United Football
Saturday sport is the lifeblood of New Zealand and at Harris Tate we are proud supporters of one of Tauranga's long-standing football clubs and its future generations – Tauranga City United.
Rain, hail or shine, Harris Tate is the crucial player on the sideline each week providing sponsorship for the club's Under 15 side.
And with the club competing in the top flight – Northern Region Football League's premier division – in 2016, we hope these young players will take up this mantle in seasons to come.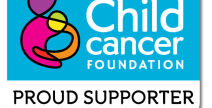 Child Cancer Foundation
As lawyers we see people from all walks of life. But one issue that strikes a distinct chord at Harris Tate is the impact child cancer has on the child and their family.
This is why we have, and will continue to, provide ad hoc sponsorship to local business people pledging to shave their heads for the Child Cancer Foundation's cause.
Each year we look forward to the annual Mount Beach Bald Funrazor - Shave Your Lid for a Brave Kid – not only for the shaved heads, but the generous funds raised.

Summerhill A1 Youth Academy
Since 2010 Summerhill Charitable Trust's A1 Youth Academy has been making a difference to the lives of young people who attend.
Through this unique leadership course, 15 to 20-year-olds are taught fundamental life skills that are vital for success in and out of the classroom, graduating with a Gold Card to help with future employment and scholarships.
Harris Tate director David Foster is a trustee of the charitable trust, helping founders David and Cloie Blackley generously give back and leave a legacy for the Bay of Plenty Youth.
Are you keen to discuss sponsorship?
Harris Tate is proud to support local community initiatives. If you think we can help out with sponsorship, please contact our practice manager Robyn Smillie.